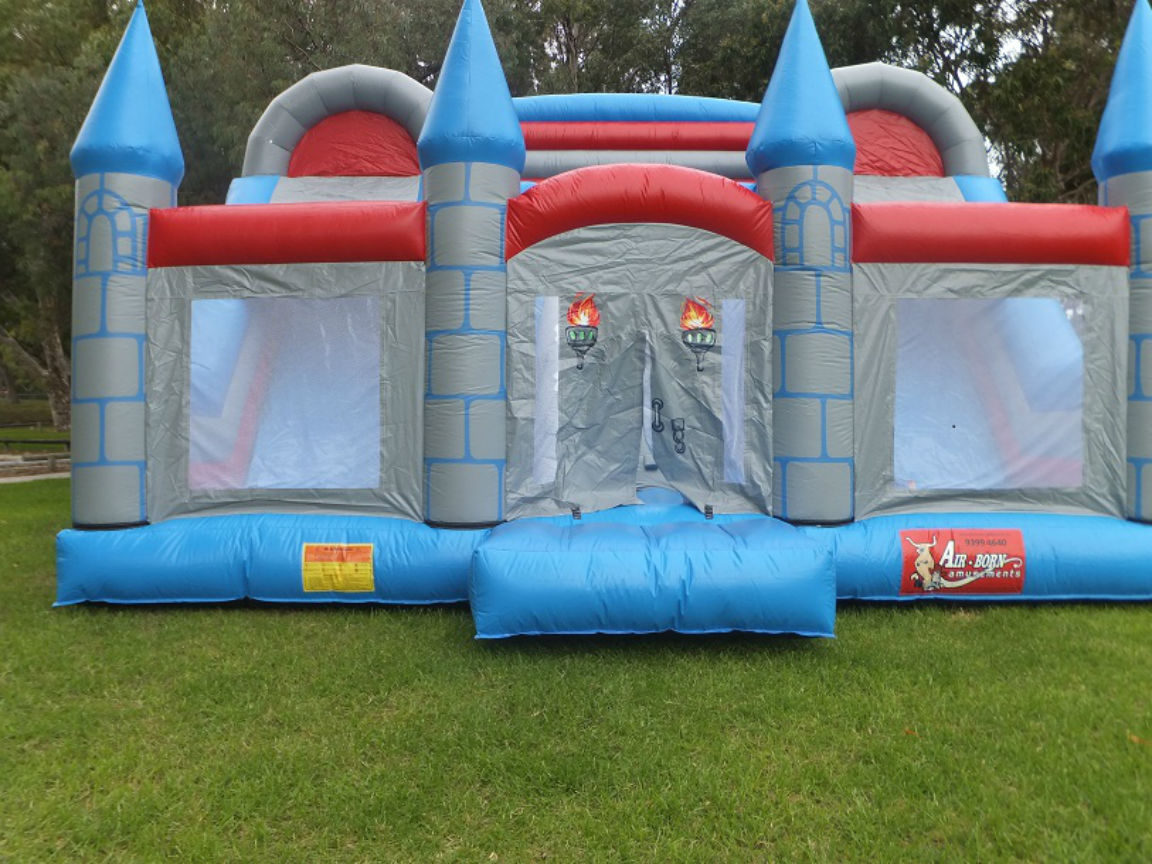 ADVENTURELAND BOUNCY CASTLE
LARGE BOUNCY CASTLES PERTH
BOUNCY CASTLES PERTH
What's better than a Bouncy Castle with 1 slide? A Bouncy Castle with 2 slides!!
The Adventureland Bouncy Castle is one of our bigger bouncy castles making it perfect for any event where you have large crowds to entertain. All your guests can enjoy this awesome amusement as it is strong enough to hold adults and children.
Within the bouncy castle is a large bouncy area with a climbing wall in the middle which joins to the top level then it is a race down the slides on either side!!
All our amusement rides include GST, free set up/pack down and free metro delivery within 50 klms of Medina
ADVENTURELAND BOUNCY CASTLE HIRE
$595 (3 hour hire) $125 each additional hour
1 x Adventureland Bouncy Castle (self supervised)
* Adventureland is excluded from the Double Bounce and BucknBounce package deals. For more information see our Terms & Conditions on our Packages page.

SPECIFICATIONS for Adventureland Castle
AGES: All ages
CAPACITY: 10-15 people at a time approx 144 per hour
OPERATION: Can be self-supervised or operators are available for $39 per hr
If self- supervising please click link to download: Adventure Land Operator Instructions
SPACE: 9mLx9mWx3.5mH flat cleared surface
ACCESS: 1m flat access
POWER: 1×10 amp power socket , within 25 m of unit, on its own circuit.
NO OTHER DISCOUNTS APPLY IF PURCHASING PACKAGE DEALS