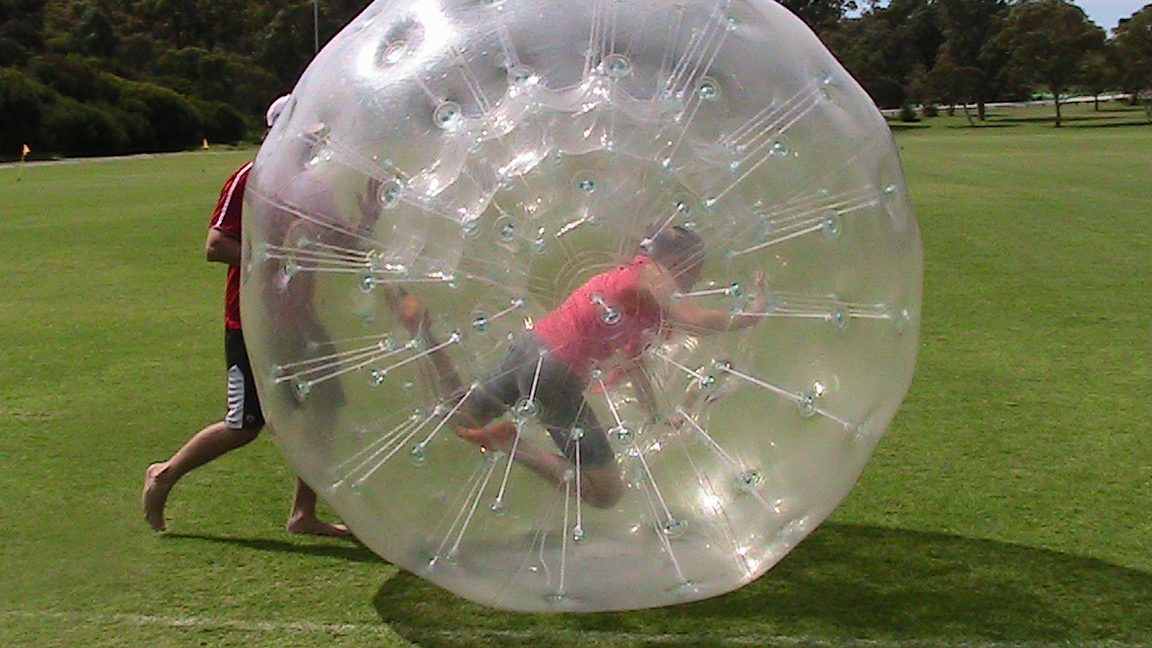 Inflatable roller ball hire
GET READY TO HAVE A BALL!
Hamster Balls, Zorb Balls or Roller Balls as we call them is an experience of a lifetime. Our Roller balls hire is always a hit at any event. Get your guests really excited by hiring our Roller Track for an awesome visual effect! The art of the Roller Balls is you simply climb into the Roller Balls and start spinning. You can control how fast you roll, bounce, spin and bump or let our team do all the work by spinning you in a tumbling motion.
All our amusement rides include GST, free set up and pack down and free metro delivery within 50 klms of Medina
ROLLER BALL FOR HIRE
$550: 1 x Roller Ball (3 hour metro hire) with free operator
$125 each additional hour
$880: 2 x Roller Balls (3 hour metro hire) with free operator
$250 each additional hour
$990: 3 x Roller Balls (3 hour metro hire) with free operator
$350 each additional hour
Package Deal when you hire 4 x Roller Balls
$1450: 4 x Roller balls (3 hour metro hire) with free operator
$550 each additional hour
4 x Roller Balls with free operator
1 x Roller Track or Roller Barrier (you choose)
Roller balls can be used on any flat grassed area. Our customised barrier/track will add an even more exciting adventure. Roller Barrier or Roller Track hire is $220 for a 3 hour hire with $55 for each additional hour.
SPECIFICATIONS
AGES: 4 to Adult
CAPACITY: 1 rider at a time approx 12 riders per hour
OPERATION: 1 operator supplied
SPACE: Ball: flat cleared grassed surface
ACCESS: 1m flat access
POWER: 1×10 amp power socket, within 25 m of unit, on its own circuit.
NO OTHER DISCOUNTS APPLY IF PURCHASING PACKAGE DEALS