School and friendship are an important part of every child's life and so are the school based event celebrations! The kids will have fun no matter what you choose as entertainment however what speaks fun more than an amusement ride? Amusement rides are a great way to reward kids and big kids, after all what is a school without all the remarkable efforts of the parents and volunteers.
Airborn Amusements have amusement rides suitable for any school event and for all age groups K to year 12. Our friendly team are happy to work with you and your committee to come up with a fabulous school discounted package hire. Contact us on 9419 7984 to see how much money your school can save on your next school event hire.
All our amusement rides hire price includes GST, free set up and pack down and free metropolitan delivery within 50 klms of Medina.
school package 1 (Water theme)
$1,200 (3 hour metro hire) $330 each additional hour
1 x Tiki Falls Water Slide (wet or dry)
1 x Dunk Tank
1 x Beach Castle
school package 3 (carnival theme)
$2,400 (3 hour metro hire) $660 each additional hour
1 x Inflatable Bumper Cars with operator
1 x Turbo Tubs with operator
1 x Happy Circus 4 in 1 combo
1 x Gone Fishin with 50 small prizes
Additional charges apply if Bumper Cars are to be set up on grass.
Tiki Falls Slide with pool
SCHOOL PACKAGE 2 (SPORTS THEME)
$1,600 (3 hour metro hire) $440 each additional hour
1 x Awesome Rush Obstacle Course
1 x Bungee Slam Dunk
1 x Climbing Wall (2 sides) with 2 operators
ultimate school package 4
$4,300 (3 hour metro hire) $1,200 each additional hour
1 x Bungee Tramps x 2 sides with operator
1 x Race Car Obstacle Course
1 x Ferris Wheel with operator
1 x Adventureland Bouncy Castle
2 x Roller Balls with operator
1 x Roller Barrier
1 x Climbing Wall x 2 sides with 2 operators
Climbing Wall
Choose 1, 2, 3 or 4 sides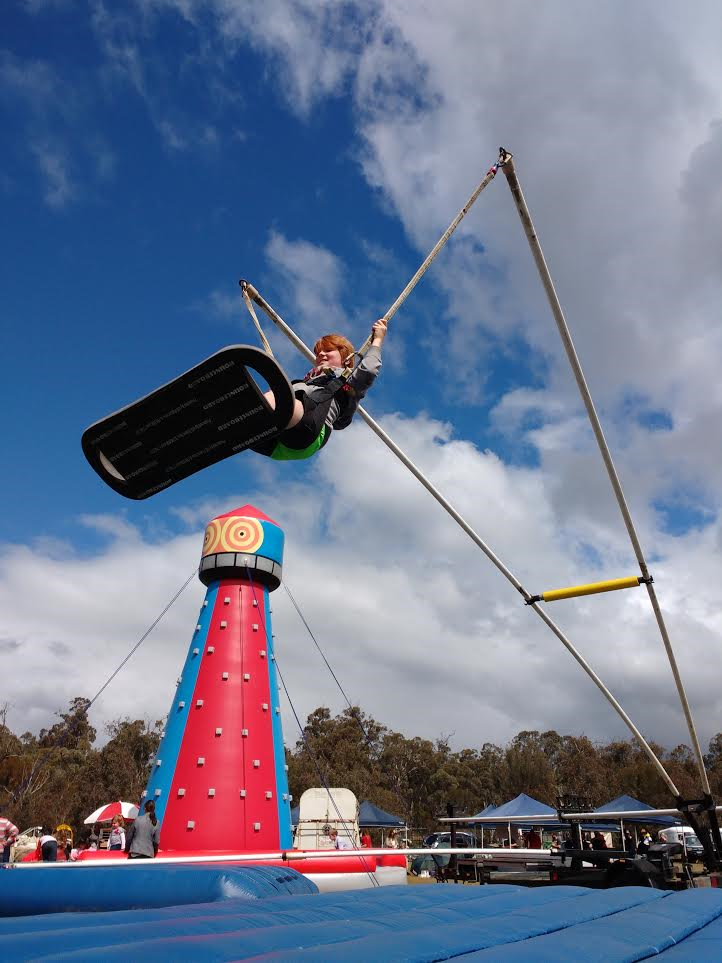 Bungee Tramps
Choose 2 or 4 tramps
HAPPY CIRCUS 4 in 1 COMBO BOUNCY
Comes with four inflatable cars and fence